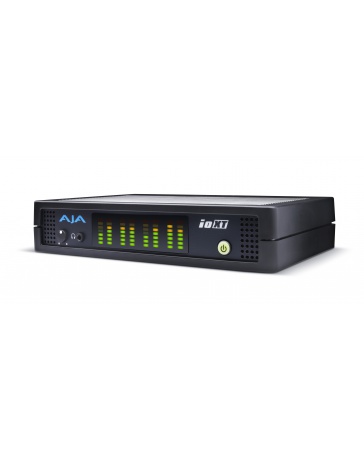 Maximize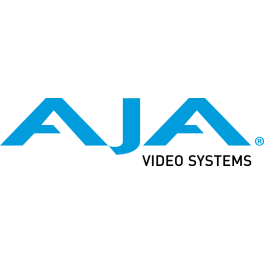 Io XT
Harness the power of Thunderbolt
urn your Thunderbolt™ - enabled Mac or PC into a professional editing station for HD and SD 4:2:2 and 4:4:4 workflows.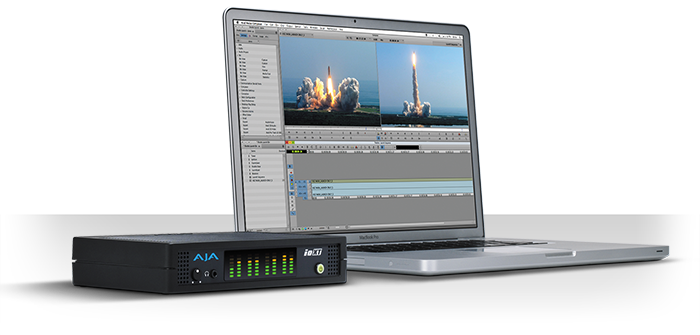 Compact professional editing without compromise
Apple's latest generation computers feature powerful Thunderbolt™ interfaces, offering a mind-blowing 10Gbps available bandwidth. Taking advantage of this new interface, Io XT is the ideal portable companion for lightning-fast video capture and playback for professional post production and on set applications.
Compact, portable and powerful, Io XT is loaded with high-end features including 3G/Dual Link/HD/SD-SDI, Component Analog and HDMI connectivity, to bring true desktop-level power to any Thunderbolt™-enabled Mac or PC, with full uncompressed HD and SD 4:2:2 and 4:4:4 capable video and audio connectivity.
Thunderbolt™
"daisy-chaining"
Io XT connects to your Mac or PC with a single Thunderbolt™ cable and provides a second Thunderbolt™ connector for daisy-chaining other devices, such as storage or displays, making it perfect for on set, or in the edit suite.
Disconnecting a device in the middle of a Thunderbolt™ chain will disconnect all devices that come after it. On some jobs, the drive array may be moved frequently, so it would be best to have that at the end of the chain, while other times it may be a monitor that is being removed periodically. Io XT's dual Thunderbolt™ ports ensure that no matter what configuration you need, the system can continue to operate without interruption.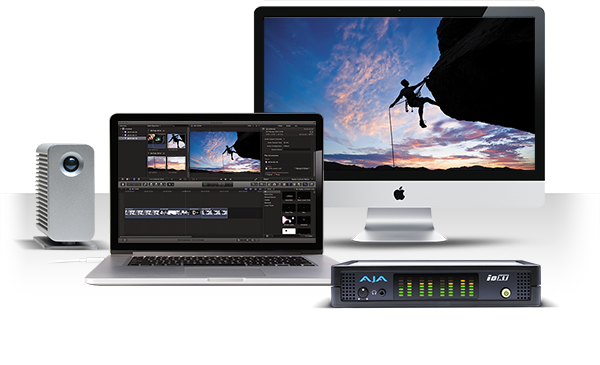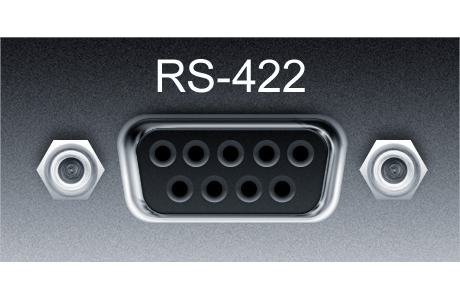 RS-422 Control
The RS-422 connection on Io XT enables control of external decks and other recording devices directly from within your software application of choice. Capture clips directly off tape and layoff sequences all frame-accurately without the need for a separate device control adapter.
Professional Connectivity
Io XT can handle whatever equipment you are working with. With a full compliment of 3G/HD/SD- SDI and HDMI I/O, HD/SD analog video output, reference and LTC inputs, and digital and analog audio, Io XT opens up new possibilities for what can be considered a professional editing system. No longer confined to deskside tower systems, the combination of Io XT and smaller systems such as an iMac, Mac mini or HP zBook has all the capability and connectivity of a larger system that can be easily transported as needed.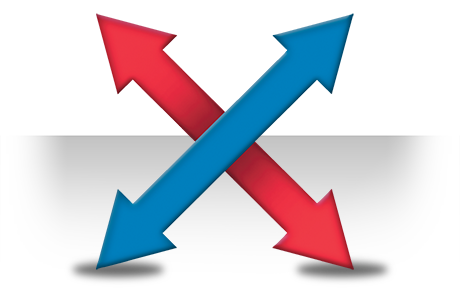 Integrated AJA hardware conversion
Io XT utilizes AJA's high-quality up/down/cross-conversion hardware, the same found in our flagship FS2 converter. Conversion can be done either on capture or on output. On capture, this allows you to take mismatched source media and bring it all to a common resolution so individual shots don't have to be scaled in the edit. Likewise, Io XT can perform conversions during output to adapt to different monitoring or layoff configurations without having to change the native editorial timeline. Uniquely, the Io XT can cross-convert 720p 23.98 to 1080PsF 23.98, which is particularly valuable in today's multi-format HD post environment.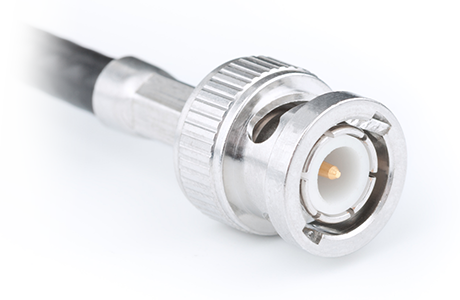 Switchable reference and LTC input/output
Many situations require the editing system to be locked in sync with other devices. Io XT can accept a reference signal, which ensures it is locked to any necessary devices for the best quality capture and output. This reference signal can then be passed on to other devices.
Users can select whether timecode is read off embedded signals or from an external input so that the proper timecode is always associated with any captured clips.
---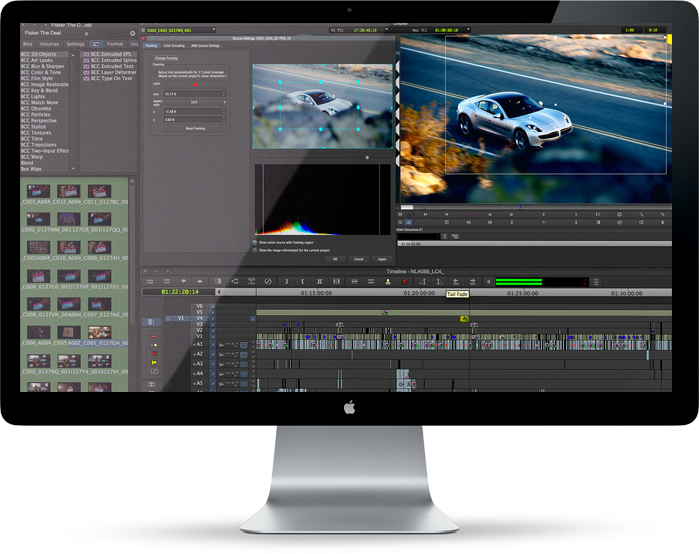 Powerful software
Designed for today's workflows, Io XT provides complete compatibility with the most popular NLE programs, the newest codecs, video formats, stereoscopic 3D workflows, and more. Io XT also includes AJA's industry-best OS X drivers and application plug-ins for integrated workflows with software from Apple, Avid, Adobe, Autodesk, and many more.

Rackmount Kit
The AJA Io XT and Io Express Rackmount Kit (part number IOX-RM), is the perfect custom companion product when you are looking to efficiently rack mount one or even two Io XT or Io Express products side by side in your rack for studio, mobile truck or video assist needs.

No customer reviews for the moment.
29 other products in the same category:
No Trouble Brussels

Address:

Rue Artan, 120

1030 Bruxelles

Belgique

Phone:

+32 2 248 16 96

No Trouble Genappe

Address:

Rue Bruyère d'Elvigne, 6

1470 Genappe

Belgique
Our strengths
20 years experience

Quick delivery

Tailor-made services

Secure payment