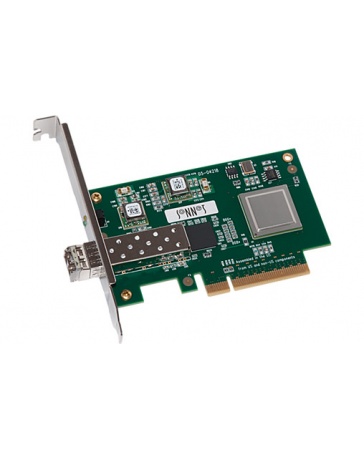 Maximize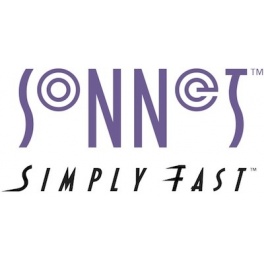 Presto 10GbE 1 Port
Ultra-Fast 10 Gb/s Network Connection

Ultra-Fast 10 Gb/s Network Connection
With increasing demands for greater data transfer speeds and more bandwidth over shared networks, and with specialized applications such as HD video editing using high-performance shared storage systems, 10 Gigabit Ethernet (10GbE) use has skyrocketed. This high-speed wired networking standard offers ten times the performance of Gigabit Ethernet, the common wired network connection included with most computers today. Sonnet offers a powerfully simple way to add 10GbE connectivity to your Mac Pro® or Windows® PC—the Presto 10GbE 1-Port(1).
The Presto 10GbE 1-Port 10 Gigabit Ethernet PCI Express adapter card enables you to connect your computer to high-speed infrastructure and storage without stepping down in speed. Setup is simple—install the low-profile card into an available x8 or x16 PCIe slot in your computer, install a driver, connect to the switch or 10GbE port via LC fiber optic or copper cable (sold separately), and then configure the card through the OS X® Network control panel or Windows® Device Manager. This Sonnet solution is perfect for high-performance computing where low latency, high bandwidth, and low CPU overhead are required. Its increased throughput performance and low host-CPU utilization are achieved with stateless offloads, allowing your computer to perform better while large files transfers or high I/O operations take place.
No customer reviews for the moment.
30 other products in the same category:
No Trouble Brussels

Address:

Rue Artan, 120

1030 Bruxelles

Belgique

Phone:

+32 2 248 16 96

No Trouble Genappe

Address:

Rue Bruyère d'Elvigne, 6

1470 Genappe

Belgique
Our strengths
20 years experience

Quick delivery

Tailor-made services

Secure payment