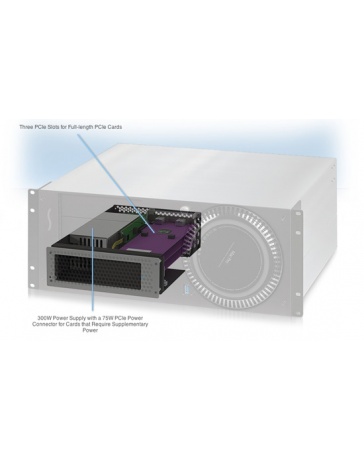 Maximize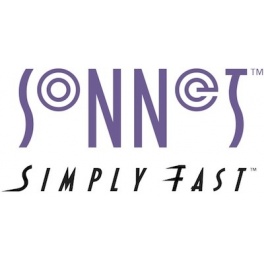 mobile rack Device expansion
Expansion for Mobile Rack Devices
Sonnet's Mobile Rack Device Mounting Kit enables you to install one full-height or two half-height 5.25" form factor mobile rack devices inside the Echo Express III-R or xMac Pro Server rackmount enclosure. You can install a variety of devices up to 8" in length inside the mobile rack kit—devices ranging from LTO tape drives to Blu-ray burners, and Sonnet's Qio™ MR Thunderbolt pro universal media reader to shuttle drive enclosures for 3.5" hard drives or 2.5" SSDs are compatible—and connect them to cards installed inside the Echo or xMac Pro Server chassis to further expand your tools at hand. An integrated 100W power supply powers the devices, while a quiet 80 mm fan cools them. If you need to install only one half-height device, blank plates are included to allow you to cover the remaining space to keep a clean look.
Installation of devices and the kit itself is easy. The Mobile Rack Device Mounting Kit includes mounting screws to secure your mobile rack devices within the kit's frame. After securing the devices, attach one of the eight included power connectors to each device, connect interface cables to the devices and route them through the cable pass-through opening. Connect the interface cables to cards installed in the Echo or xMac Server Pro chassis, and then secure the entire mobile rack kit assembly inside the rackmount enclosure.
No customer reviews for the moment.
30 other products in the same category:
No Trouble Brussels

Address:

Rue Artan, 120

1030 Bruxelles

Belgique

Phone:

+32 2 248 16 96

No Trouble Genappe

Address:

Rue Bruyère d'Elvigne, 6

1470 Genappe

Belgique
Our strengths
20 years experience

Quick delivery

Tailor-made services

Secure payment