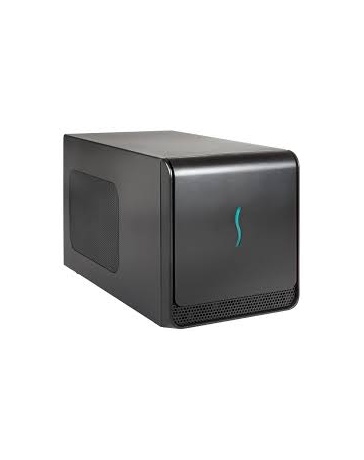 Maximize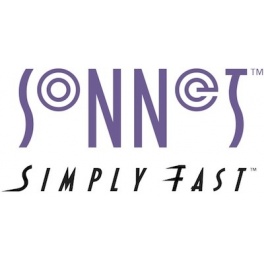 eGFX Breakaway box
High Performance Graphics CardAcceleration
High Performance Graphics CardAcceleration
Connect a High-Performance Graphics Card
or Other Bandwidth-Hungry PCIe Card to a
Thunderbolt™ 3 Equipped Computer





Sonnet's eGFX Breakaway Box Thunderbolt 3 to PCIe card expansion systems are designed specifically for GPU-intensive graphics cards. Functioning as a simple plug-in upgrade, a Breakaway Box boosts performance by connecting a high-performance desktop GPU card to a Thunderbolt 3-equipped computer. All models provide GPU support for computationally-intensive applications, supporting all Thunderbolt-compatible cards with popular GPU chipsets—such as AMD Radeon® and Radeon Pro; NVIDIA® GeForce®, TITAN X, and Quadro® cards.



Supports AMD XCONNECT Technology

Graphic Intensive Gaming

There's no need to carry a heavy and expensive gaming laptop to have a great gaming experience—just plug in a Breakaway Box and add the GPU power you want when you need it! By delivering much higher frame rates for smooth game play, the Breakaway Box is ideal for enabling graphic-intensive gaming on computers (such as thin/light notebooks) that otherwise would not be able to produce an acceptable gaming experience. When used with computers that properly support eGPUs, accelerated graphics can either be displayed on your notebook's own display panel or on external monitors. And, unlike with gaming laptops, when the next generation of GPUs rolls around and you are ready for another performance boost, simply upgrade the GPU card—nobody should have to replace their computer just to keep up with the latest in GPU technology.




Ready for Work, Coolest & Quietest eGFX Graphics Card Box on the Market

In addition to eGPU cards, the Breakaway Box supports every other Thunderbolt-compatible PCIe card, regardless of the card's length or width—its single x16 PCIe 3.0 slot easily accommodates full-length cards such as the RED Rocket-X or AVID Pro Tools|HDX.(4)
The Breakaway Box's single-port 40Gbps Thunderbolt 3 interface ensures the full 2750 MB/s of PCIe bandwidth(1) is dedicated to the installed card.

The Sonnet eGFX Breakaway Box is the coolest and quietest eGFX box on the market—with its large variable-speed, temperature-controlled fan that quietly and effectively cools the installed card, the Breakaway Box can be comfortably used in noise-sensitive working environments.




Key Features

Connects High Performance GPU Cards to Computers with Thunderbolt 3 Ports—Connects a supported GPU card to your eGFX-compatible computer with Thunderbolt 3 ports

Supports Cards With Popular GPU Chipsets—Includes AMD Radeon R9 and RX and NVIDIA GeForce GTX 7, 9 and 10 series

x16 PCI Express 3.0 slot—Supports up to full-length, full-height, single- or double-width card

Supports Other Thunderbolt™ 3 Compatible PCIe Cards—Perfect for full-length cards such as the RED ROCKET-X or AVID Pro Tools|HDX(4)

40Gbps Thunderbolt 3 Interface with One Thunderbolt 3 (USB-C) Port—Ensures full 2750 MB/s of PCIe bandwidth(1)is dedicated to the installed card

Choice of Models—eGFX Breakaway Box supports up to 300W card and delivers 15W of upstream power; 550 model supports up to 375W card and delivers up to 87W upstream power to charge your computer; Developer Edition (included as part of the Apple External Graphics Development Kit, not sold separately) supports up to 225W card and delivers up to 60W of upstream power.

Quietest eGFX System Available—Large built-in, variable-speed, temperature-controlled fan quietly and effectively cools the installed card

Thunderbolt Certified for Mac & Windows




Gallery




Liquid Coolers Supported





Replace System Fan with Radiator/Fan Assembly and Install Card as Usual

The eGFX Breakaway Box supports 120mm x 1, single fan radiators.
Water block coolers run quieter than active fans; plus water block
coolers enable higher overclocking.




For Media Professionals

In today's 4K workflows, harnessing the computational engine in today's GPU cards is essential to keeping up with on-set and post production timelines. The eGFX Breakaway Box is ideal for supporting the acceleration of special effects, animation, color grading, rendering, and editing.

Usable PCIe Data Bandwidth

40Gbps Thunderbolt 3 Performance

Thunderbolt 3 is a leap forward in every way. Whether you're editing 4K video at high frame rates or blasting aliens out of the sky, you can now transform your notebook into a true desktop experience. With up to 2750 MB/s available bandwidth(1), the Breakaway Box exploits its 40Gbps Thunderbolt 3 interface to offer the best-possible eGPU experience, or handle the most demanding, highest performance PCIe cards.

Two Models From Which to Choose

Sonnet offers two eGFX Breakaway Box models from which to choose, enabling you to select
one best suited to your needs:

eGFX Breakaway Box

Includes one 8-pin (6+2 pin) plus one 6-pin auxiliary power connectors, supports cards requiring up to 300W of power (~600W recommended system power equivalent), and provides 15W of upstream power.

eGFX Breakaway Box 550

Includes two 8-pin (6+2 pin) auxiliary power connectors, supports cards requiring 375W of power (~750W recommended system power equivalent), and provides 87W of upstream power, useful for charging your notebook.



eGFX Breakaway Box 550 ships late September, 2017 | Notify Me

Additionally, the eGFX Breakaway Box Developer Edition (included as part of the Apple External Graphics Development Kit, not sold separately) includes one 8-pin auxiliary power connector, supports cards requiring 225W or less power (500W recommended system power equivalent), and provides 60W of upstream power.

All models include a 0.5-meter Thunderbolt 3 (40Gbps) cable to connect the box to your computer. Whichever model you choose, the Breakaway Box is Thunderbolt Certified for Mac and Windows.






Fire Power to Drive Multiple Displays and Charge Your Notebook
Ideal for Accelerating



• Special effects
• Animation
• Color grading
• Rendering
• Editing

Also Ideal for Enabling Graphic Intensive Gaming
on Non-Gaming Computers:



• Enables high frame rate gaming with thin/light notebooks
• Accelerated graphics on notebook display or external display
• No need to carry around a heavy/expensive gaming
laptop—plugin GPU power when you need it

PCIe cards and computer hardware shown in photos for illustration purposes; items sold separately. Thunderbolt and the Thunderbolt logo are trademarks

of Intel Corporation in the U.S. and/or other countries. Other names and brands may be claimed as the property of others.

See

Tech Specs Tab

for footnotes

Thunderbolt 3 (40Gbps) Cable and ThunderLok 3 Included
The Twin 10G Thunderbolt 3 Edition adapter includes a 0.5-meter Thunderbolt 3 cable to connect to your computer, and a Sonnet ThunderLok 3 Thunderbolt connector retainer clip(8) to secure the cable to the adapter. Sonnet's ThunderLok 3 helps prevent accidental cable disconnects that can lead to data loss, securing the Thunderbolt cable to the adapter. ThunderLok 3 is easy to install and use—just slide it over one of the cable's connectors, plug in the connector, and then secure it to the adapter by turning a thumbscrew. Because ThunderLok doesn't attach to the connector, it remains on the cable and won't get lost when not in use.

Connect computer to one port on the Twin 10G Thunderbolt 3 Edition adapter and daisy chain
up to 5 additional Thunderbolt devices (plus two 4K monitors, one 5K display, or one USB 3.0 device)
No customer reviews for the moment.
30 other products in the same category:
No Trouble Brussels

Address:

Rue Artan, 120

1030 Bruxelles

Belgique

Phone:

+32 2 248 16 96

No Trouble Genappe

Address:

Rue Bruyère d'Elvigne, 6

1470 Genappe

Belgique
Our strengths
20 years experience

Quick delivery

Tailor-made services

Secure payment