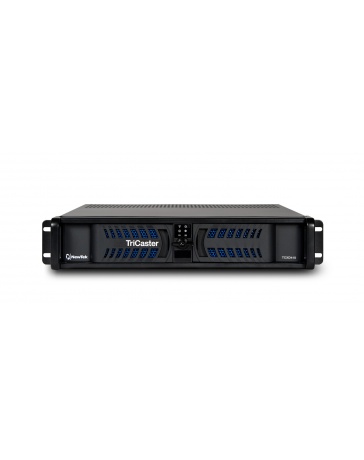 Maximize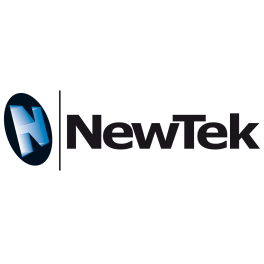 Tricaster 410 hdmi
Enter live webcasting. Emerge victorious
If your business is geared to get somewhere quickly, set up and produce live events—then move on to the next project—don't burden it with a bunch of extra equipment, setup time and cost.
TriCaster 410 is built for people like you: live event webcasters, videoconference studios, meeting and event staffs, streaming media pros and mid-size worship producers. Anyone who wants to create the highest-quality, professional live video projects with SDI cameras, minimal budgets and tight spaces—and not look back when the event is over.
The most streamlined of our professional models, TriCaster 410 delivers live to air, display, stream, record, and social media network—all at the same time. Its mobile, 2U form factor provides uncluttered I/O in any combination of resolutions and frame rates, trims the workflow and the equipment expenditure to fit your live business, and slims down on the post-production extras.
Don't worry. Your shows will look anything but small. TriCaster 410 integrates every production component you need to produce sophisticated, multi-camera events and deliver them live to any screen. It then goes even further to deliver super-charged visuals, generated by the most powerful switcher-effects engine available. Like 3D holographic virtual sets. Mix/effect banks that extend your submix and switching capabilities by a factor of four. Multi-channel media delivery with simultaneous streaming and social media publishing. And a slew of productivity-enhancing tools that let you focus on all the action between fade up and fade to black.
Product Essentials:
4 M/E, 15-channel video switching with SDI I/O, audio mixer, titles, buffers, warping transitions, DSK and DVE effects
Rich creative production with mix-effect submixes, automated functions, network sources, extensive video effects, and even 3D virtual sets that look like on-location
Completely customizable visuals to elevate brand and company identity
Extensive automation and breakout control of commands and complex sequences
Custom, interactive elements and effects sequences triggered by talent
Built-in live streaming, social media publishing, and recording—with the push of a button
Replace complex components that require cabling, extensive setup and configuration
Location- and flight-case friendly
No customer reviews for the moment.
23 other products in the same category:
No Trouble Brussels

Address:

Rue Artan, 120

1030 Bruxelles

Belgique

Phone:

+32 2 248 16 96

No Trouble Genappe

Address:

Rue Bruyère d'Elvigne, 6

1470 Genappe

Belgique
Our strengths
20 years experience

Quick delivery

Tailor-made services

Secure payment