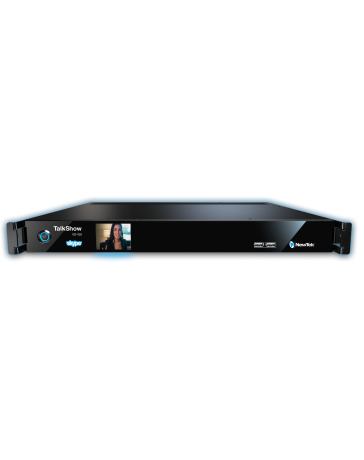 Maximize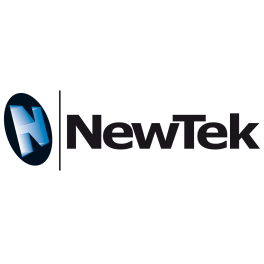 Talkshow
Live Skype interviews that look great—and sound amazing.
The live interview. It's the most compelling aspect of a newscast, entertainment show, sporting event or webcast. Great remote guests will make your shows more engaging, but only when they look and sound as good as their perspective.
TalkShow VS-100 is a video calling production system designed for television studios and live event producers. Enhance every Skype video call with video and audio enhancements to deliver a great production to your audience.
Reach 300 million monthly connected Skype users.
Anywhere. Anytime.
TalkShow allows you to initiate or receive calls from any video-enabled desktop, laptop, mobile device, conference room, Internet TV or game console running Skype software.
You can operate all aspects of a live Skype video call in the control room like any other video source, work free of audio/visual distractions such as secondary call notifications and advertisements.
Only TalkShow gives you complete control of the entire video calling workflow—before, during, and even after the show.
TalkShow is a 1RU integrated hardware and software system that includes:
Skype TX software
2 channels (1 in, 1 out) HD-SDI I/O
Professional XLR and SDI-embedded audio
Call management and control interface
And is the only video calling production system to add:
Full-bandwidth call recording
Pro audio tools, auto color and proc amp controls
Video over IP via TriCaster™; audio over IP via Dante™
Built-in video preview display and tally support
Unlike other Skype TX systems on the market, TalkShow VS-100 offers these unique benefits:
Fully integrated Dante™ audio support
Full-bandwith call recording
Manual and auto color correction controls
One-click, talk-back communication between operator and caller
Full-motion, high-quality input and output video previews
Tally notification to indicate when calls are on the air
Over-the-network integration with TriCaster and 3Play
Comprehensive system restore
Advanced audio configuration and more
No customer reviews for the moment.
23 other products in the same category:
No Trouble Genappe

Address:

Rue Bruyère d'Elvigne, 6

1470 Genappe

Belgique
Our strengths
20 years experience

Quick delivery

Tailor-made services

Secure payment